Golf coaching is all about you and what you want to get out of your game. We pride ourselves on being good listeners and aim to provide the best possible professional advice, whilst ensuring each lesson is tailored and enjoyable for the golfer.
Why Coaching?
We're passionate about helping you play better golf.
Every golfer enjoys the game more when they're hitting good shots and playing well. This is our mission for you.
Think back to your last few rounds and try to pinpoint an area that cost you shots…
Maybe, you had too many three-putts as a result of poor distance control? Or did you miss too many fairways to the right meaning you had to chip out sideways? It could be that you play well in practice rounds with your friends but struggle to replicate that in competitions?
Through our experiences in the game and our PGA education, we appreciate that every golfer is different. That's why we offer a range of lessons and packages to suit everyone.
Lessons will cover:
Golf Fundamentals
Swing Basics
Short Game
Long Game
Course Management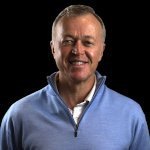 Peter Cherry - Head PGA Professional
Peter has always been a Hertfordshire golfer and went on to successfully qualify as a PGA professional in 1990. In 2003, he went on to win the PGA East Region Order of Merit and during the same year, was appointed as Head Coach to the Hertfordshire Golf Union which continued for the next three years until early 2006. As a career highlight, he played in the Volvo PGA Championship at Wentworth in May 2004 and has always enjoyed the challenge that comes from competitive golf. Currently the holder of five course records - his favourite being a 64 (-7) at Knebworth GC – Peter has been the Head PGA Professional at Ashridge Golf Club since November 2006. With golf running through his veins, Peter loves seeing golfers he coaches move on to better, and subsequently, more enjoyable golf. He doesn't make golfers swing the club in a particular fashion, but instead works to help each golfer deliver the clubhead back to the golf ball more consistently. Peter's playing and teaching credentials speak for themselves and his simple, approachable and flexible application of his teaching philosophy towards individuals helps to make golf lessons a unique and enjoyable experience. Well known and highly respected in the golfing fraternity, Peter enjoys nothing more than seeing golfers improve and consequently, enjoy their golf more. After a lesson with Peter, you will be armed with easy-to-understand, honest advice, that will allow you to better understand your own swing and let you enjoy your game a whole lot more.
---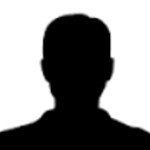 Stuart Hall - Head Assistant Professional
Having turned professional in 2013, Stuart was awarded the Best First Year Trainee within the PGA of England East, which included golf coaching examinations. Having successfully completed his PGA Foundation Degree in the summer of 2016, Stuart currently has over 50 golfers that he coaches on a regular basis. Renowned for his excellent short game teaching ability, Stuart is also great at motivating and enthusing kids and his objective when coaching is to instruct in a fun, enthusiastic, encouraging and simple manner. Hugely popular and easygoing, Stuart really enjoys watching golfers improve.
---